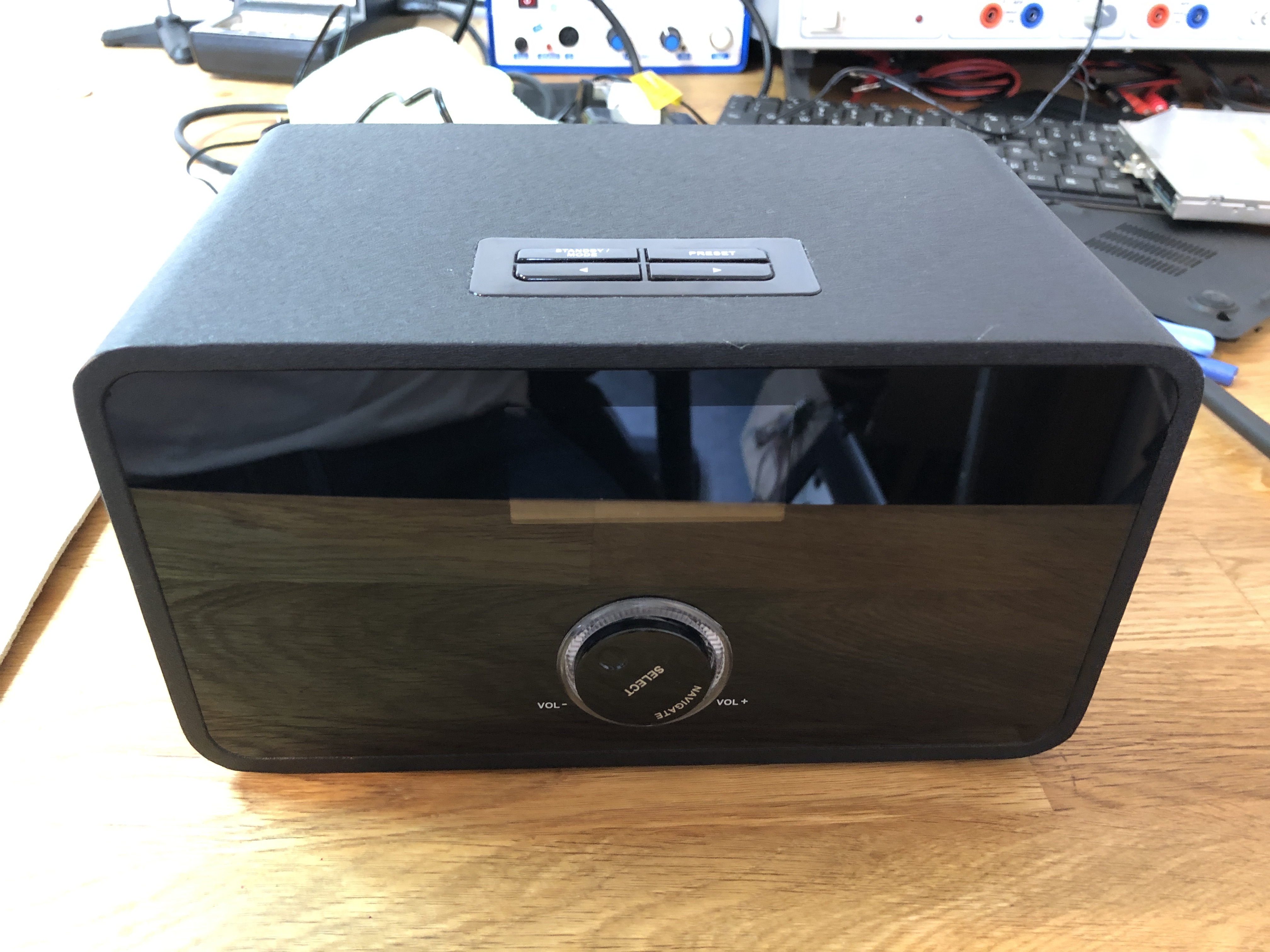 Today I have got an IR200 internet radio on my desk. I've bought it on eBay for a fraction of the original price.
Description of the fault
The device doesn't start. After plugin in the power supply the radio does nothing. There is no display backlight and also no sound.
Troubleshooting
The backplate of the device is attached with six screws. I removed the screws and also the backplate to get to the electronics.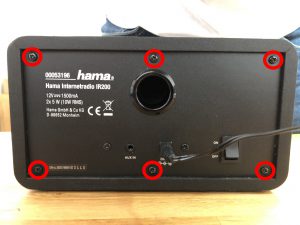 After removing the backplate I was a little confused. I intended to find a WIFI Module with a microcontroller on the PCB. But instead it was just an amplifier circuit with some DC stuff. So this board may not be the fault.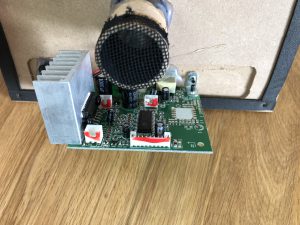 The "smart" part of the radio is hidden behind the front plate. To remove the front plate, the black rotary knob has to be removed first. It can be pulled off of the rotary encoder easily.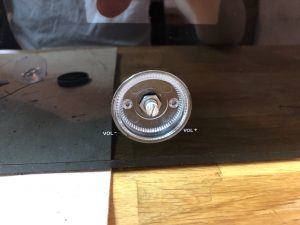 After this the nut and the transparent ring must be removed. After unscrewing the nut, the transparent ring can be pulled out.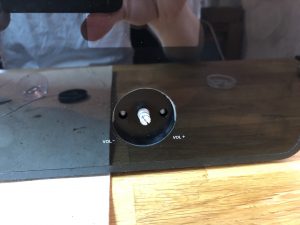 After removing the ring the front plate can be pulled away with some suction cups. I started at the edges.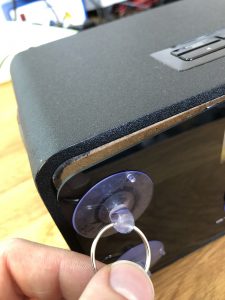 When the front plate is disassembled, the electronics can be removed.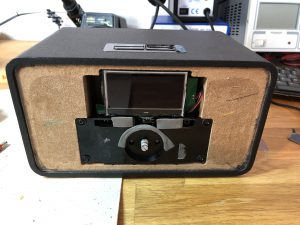 After unscrewing the 4 screws at the edges of the plastic frame, the display and mainboard can be removed. The mainboard consists of two stacked pcbs. The upper one contains the microcontroller and the lower one contains power and peripheral circuits. I removed the upper one to get a better look.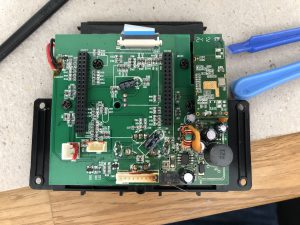 Conspicuous was the burned area near the main connector. The plastic of the connector was very brittle and brown. It might got very hot in this area.
At a closer look it seemed that the resistor R127 was missing. It might have desoldered itself because of the heat.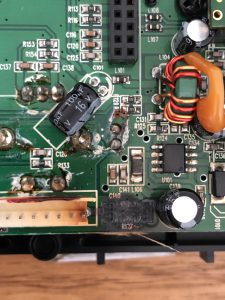 I desoldered the big electrolytic capacitor to get a better look of the pcb tracks. I removed the green solder stop mask with a fiberglass pen.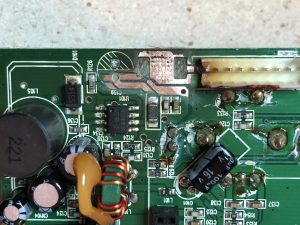 After analysing the pcb a bit, I got to this result:
All components on the board were still ok. The red colored connection in the next image has to be repaired. R127 might just be a zero Ohms resistor working as a bridge. The red track should never come in connection with the blue one, even if it looks like it should.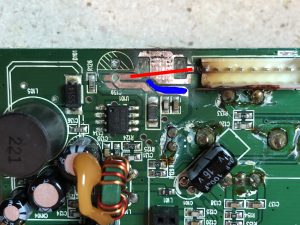 I used  enamelled copper wire to repair the connection. I soldered one side directly to the pin of the connector at the other side of the pcb. I soldered other one directly to the track. The rest of the track to the connector was removed.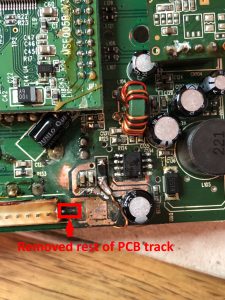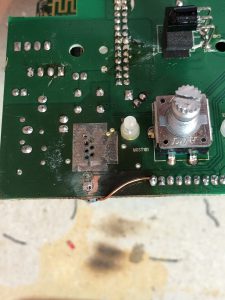 At assembly procedure I put a cooling rubber on the Wifi module, because it got hot very fast at testing.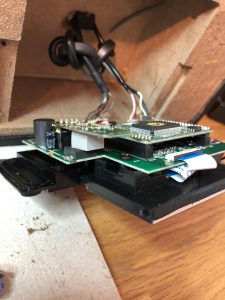 After this I assembled the device in reversed sequence.
Now the radio was working again 🙂